Charlie Tweed in collaboration with Dr Darren Logan
Voiced by an anonymous group of hybrid machines, from some point in the near future, The Signal and the Noise exposes the parallels of computer coding and genetic coding in humans and animals. The work's narrators look at these creatures as inefficient machines and consider ways of editing and improving their code.
The film draws upon the latest advances in DNA sequencing technology, as well as new ways of controlling behaviour, such as Optogenetics, to propose a future vision of hybrid computing devices that are used to monitor and repair living things, resulting in better performing humans and animals.
Whilst the work appears to be a piece of science fiction, all of the technologies and ideas discussed are based on actual advances and research, and visions of how things might materialise in the future.
Charlie Tweed
Charlie Tweed is an artist and academic based in Bristol. He is currently a lecturer in Digital Media and Culture at Bath Spa University. He has an MFA in Art Practice from Goldsmiths, London and an MA in Digital Media from Oxford Brookes University. He is currently completing his Arts and Humanities Research Council funded PhD at Kingston University where he is developing a large-scale video installation titled The Signal and The Rock.
Recent group shows and awards include: dragged down into lowercase (Sommerakademie) at the Zentrum Paul Klee, Bern, Switzerland; The Box Season 5 at Aberystwyth Arts Centre, Wales; The London Open at Whitechapel Gallery; Experimentica at Chapter, Wales; SUB12 at Substation, Melbourne. Winner of the Galerie Klatovy Klenova prize at the Start Point European Academy Awards 2008; winner of the ECO 09 prize; and Bloomberg New Contemporaries 2007.
Solo shows include: Notes I, II & III at Spike Island, Bristol, Animate Projects and Alma Enterprises, London; i am algorithm at Aspex, Portsmouth and Exeter Phoenix; residency programme at Grizedale Arts.
Dr Darren Logan
Dr Darren Logan graduated from University of Bath in Biochemistry in 1999 before undertaking his PhD in the evolution and function of genes that control pigmentation. He moved to The Scripps Research Institute, San Diego, USA, joining Lisa Stowers' group in 2005, where he was awarded a Skaggs Fellowship. During this time, he characterised a novel family of pheromones that proved to be the first known example of gene-encoded signals to initiate a range of innate behaviours in mice.
In 2010, he joined the Wellcome Trust Sanger Institute, Hinxton, and became an Investigator for the Medical Research Council's Centre for Obesity and Related Metabolic Disease, leading a team of eight researchers to identify genes involved in sensory perception, cognition, memory and behavioural psychiatric and cognitive disorder by combining genetics, behavioural testing and neural activation studies.
His work involves studying the innate social behaviours of mice. Investigating how they communicate and interact with each other, and with other species, not only enables revelations about how behaviour is encoded in our brains, but also helps us to identify the genes that influence this behaviour and locate those responsible for behavioural malfunctions in humans.
Hear from the artist and scientist about their collaboration, their individual interests, and the science behind the collaboration.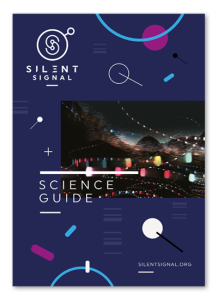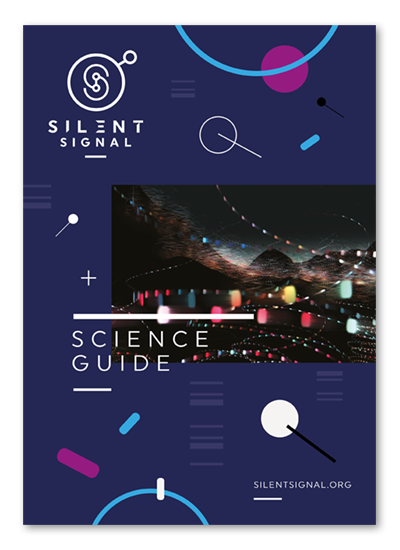 Find out more about the science behind the collaboration, with glossary terms, activity sheets and information about the research that inspires the film.