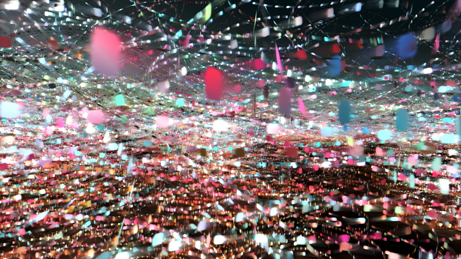 Congratulations to boredomresearch and Dr Paddy Brock for winning the Lumen Prize 2016 Moving Image Award!
'In AfterGlow art embraces science, with an extraordinary visualisation of a malaria infection transmission scenario. Seen from the perspective of mosquitoes, a dark world of disease within an island environment becomes a compelling short film where flight trails and foraging macaques are rendered into glowing shapes and patterns of wonder and beauty. It is a memorable example of artists employing digital media to its full potential.' Tessa Jackson OBE
On 29 September, at Hackney House, London, boredomresearch were selected amongst some of the world's most pioneering digital artists to receive the award for their Silent Signal commission, AfterGlow. At that very same moment AfterGlow was being previewed at LifeSpace in Dundee, in an exhibition of Silent Signal curated by LifeSpace, that incorporates museum objects selected by the artists alongside the Silent Signal artworks. For Lifespace's full exhibition and events schedule take a look here.