BOREDOMRESEARCH
IN COLLABORATION WITH


DR PADDY BROCK
INFECTIONS ARE NORMALLY INVISIBLE; ONLY THE DISEASE THEY CAUSE CAN
BE SEEN. HOW DIFFERENT WOULD A LANDSCAPE LOOK IF INFECTIONS
WERE THE ONLY SOURCE OF LIGHT?
Fluorescent labels are very common in biomedical laboratories. They let scientists see and track the things they are most interested in, from whole cells to individual proteins. Outside the laboratory, glowing packets of malaria light up this fictional landscape as swarms of mosquitos travel in search of their next blood meal.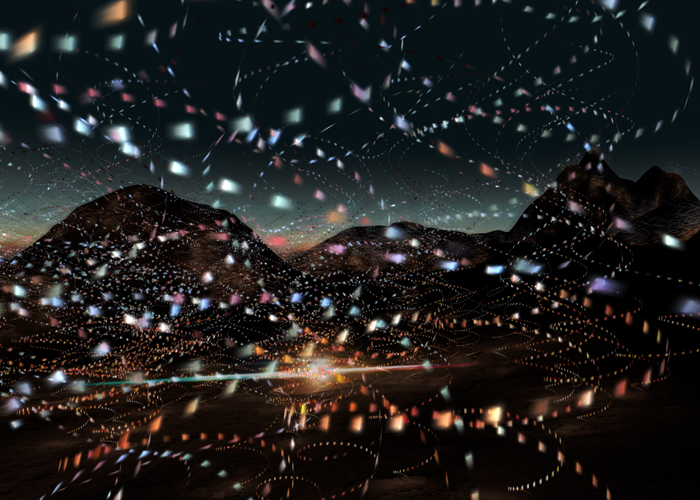 In the gallery, AfterGlow is a real-time animation being generated by a computer program that runs in a game engine. This program, that has been written by the artists, is informed by the scientist's infectious disease transmission models.
For the version online, screen capture was taken from the real-time animation. The selected film capture was then compiled and edited into a 3D CG animation to show the accumulation of the infection transmission scenario.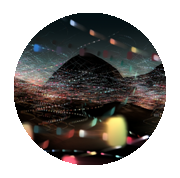 Visibility
To build up a model you need data. The more data you have, the more accurate the model, but it is not always possible to get all the data you want. Deciding which factors are vital and how to represent them is an essential skill. Models help reveal hidden relationships between things. Here, the glowing infection helps reveal the landscape and the creatures hiding within it.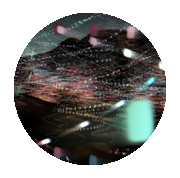 Life cycles
The malaria parasite has a complicated life cycle. It has different stages in the blood and liver of mammals (such as humans and monkeys) as well as in the gut and saliva of mosquitoes. These stages vary in duration from minutes to days. Here, the packets of light represent malaria-infected mosquitoes. The malaria parasite in the monkeys and humans is invisible and hides in the landscape.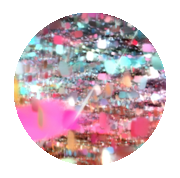 Susceptible/Exposed
In this model all mosquitoes are capable of becoming infected. When a susceptible mosquito becomes infected by biting an infected monkey a bright flash can be seen. Although the monkeys are invisible these flashes pinpoint thei r location. Sometimes it is hard to locate animals in the wild and researchers only know where they are by studying other things like their droppings, food sources or the infections they spread.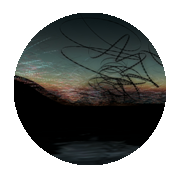 Infectious/Infected
You can be infected with malaria but you might not be infectious. For humans and monkeys to be infectious the parasites need to be in their blood stream so a feeding mosquito can suck them up. The parasites need to develop and move from the mosquito gut to the salivary glands to be injected into a human. The black turbulent spirals represent the period when mosquitos are infectious and could infect a monkey or human.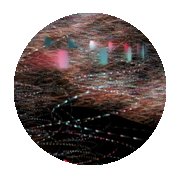 Controlling the signal
Mosquitoes might only be infectious for a short time but control measures can be used throughout their life cycle. One option is genetic engineering. Researchers have used this to create sterile males to cause a decline in the population, and to insert a malaria-fighting gene into the genome. Often a fluorescent tag is also coded in so researchers can identify which mosquitoes carry the mutations.
MATHEMATICAL MODELLING:
If there is not enough data available on a science question because samples are rare or hard to get, there can be too many unknowns to test individually. This is when building a model is very useful. Model simulations allow different ideas about how a system works and how one thing leads to another to be tested and compared with real world observations. Models can be simple or complex but are useful and powerful tools across all sciences.
INTEGRATION:
Data can come from almost anywhere; patient medical records, community interviews, blood samples, satellite tracking and parasite DNA. These data will all look very different. Integration combines different types of data from different sources into the same model to help make it as accurate and useful as possible.
R0:
(Pronounced 'R nought') is a measure of how likely a disease is to spread. It is the average number of people that will be infected by a single contagious person arriving into a new population in which nobody is immune. The value of R0 will change depending on how the infection is spread and the size, status, and movements of the population. Understanding who in a population is exposed, susceptible or infected is key to controlling an outbreak.
AFTERGLOW IS A COLLABORATION BETWEEN

BOREDOMRESEARCH AND 
DR PADDY BROCK
Find out more about the work of Dr Paddy Brock and the science behind the animation here.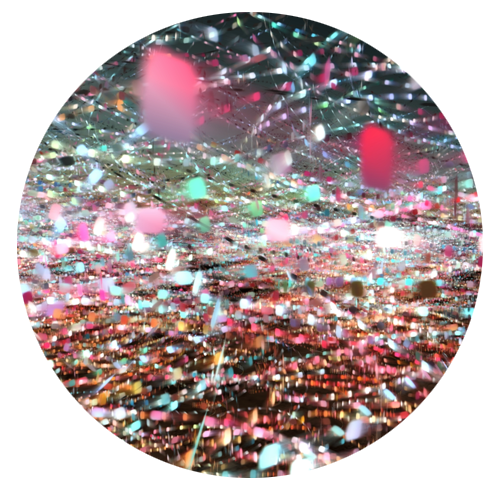 These resources have been developed to illuminate and explore the science behind the signals.
These are free for anyone to use for teaching, science communication or just for the curious.
The resources include activity sheets, curriculum links and more information
about the science, technology and data explored in the animations.
THE SCIENCE BEHIND
THE COLLABORATIONS
Find out more about the science, technology and data
explored in all of the Silent Signal collaborations.