Research Fellow
Institute Of Infection, Immunity and Inflammation
University of Glasgow
THE KEY AIM OF MY RESEARCH IS TO UNDERSTAND A TRICKY BIOLOGICAL MYSTERY. HOW CAN IT BE THAT WHILE OUR IMMUNE SYSTEM PROTECTS US FROM INFECTIOUS DISEASES, IT CAN ALSO CAUSE HARM TO OUR OWN BODIES?
My work focuses on a particular immune cell type, CD4 T cells, which are the controllers of the immune system and who tell other cells to respond to pathogens (intruders). In autoimmune diseases, such as rheumatoid arthritis, these same cells can go wrong and instruct the body to destroy its own healthy tissues.
CD4 T cells are quick learners with great memories. Once they have been taught how to deal with an intruder, the next time they meet one, they react faster. This is how vaccines work: the CD4 T cells remember the pathogen from the small amount injected in the vaccine, and then, if the body is infected by the real thing, the cells react faster to destroy it. Unfortunately this quick learning is not so good in autoimmune diseases where the body will act faster to destroy itself.
Understanding just how CD4 T cells work is key to learning how they might be manipulated, either to make them better at fighting pathogens, or to prevent them damaging healthy tissue. I want to understand how CD4 T cells learn from their environment so we can improve vaccines for diseases such as influenza and malaria, and turn off the CD4 T cells that are destructive in autoimmunity such as rheumatoid arthritis.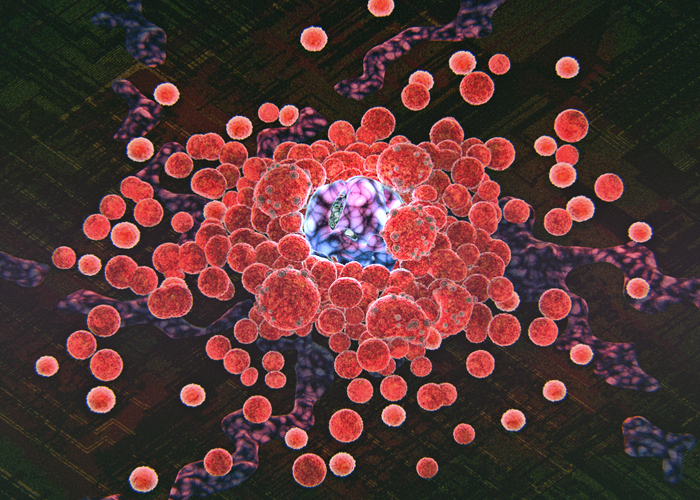 Dr Megan MacLeod graduated from the University of Glasgow in 2001 with a first class honours in Immunology and received her PhD from the University of Edinburgh in 2005. Her research took her to Denver, USA where she worked with Philippa Marrack and John Kappler, two of the world's leading immunologists.
She is currently working at the University of Glasgow, funded by Arthritis Research UK to examine the immune cells that are central regulators in autoimmune disease and rheumatoid arthritis. Her research aims to improve our understanding of how the immune cells, CD4 T cells, regulate immune responses in infection and autoimmunity.