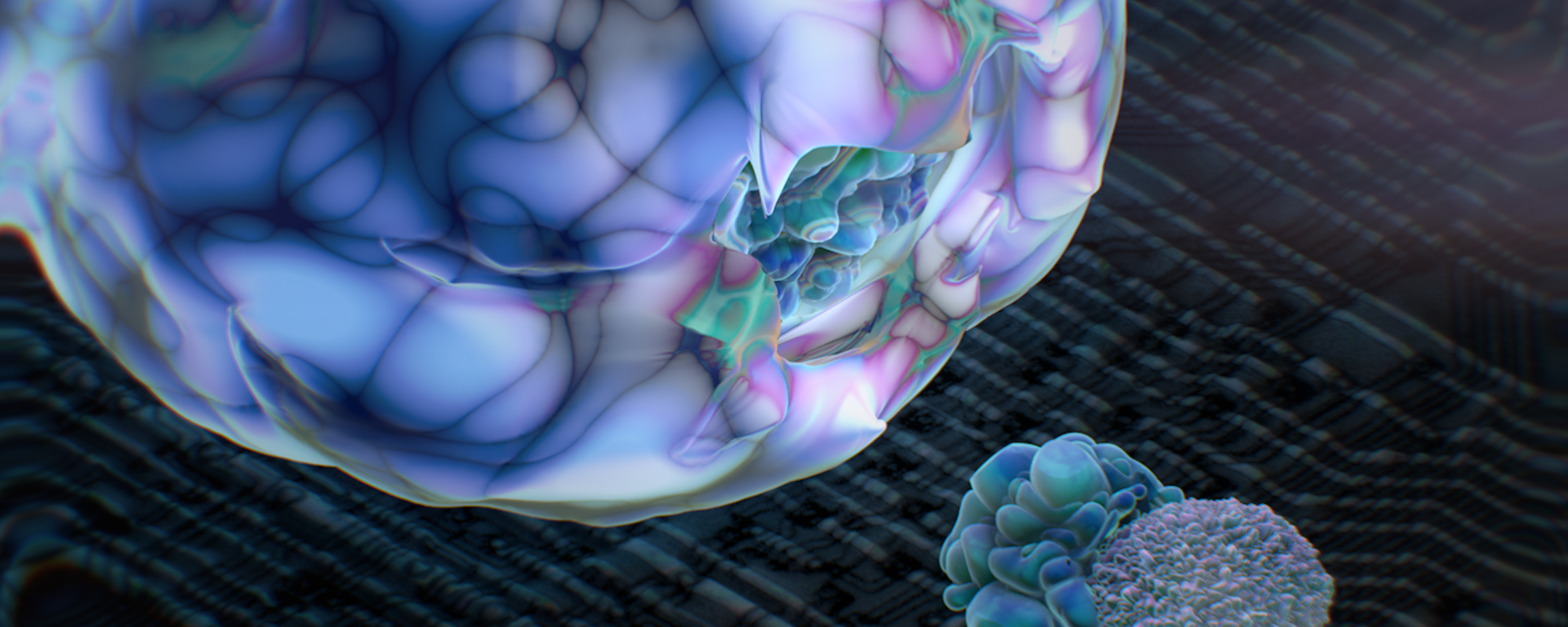 University of Derby, College of Arts | 26 February 2016, 10am – 5:30pm
In partnership with QUAD and the University of Derby, Animate Projects presents a symposium at the University of Derby to accompany the exhibition of Silent Signal at QUAD in February 2016.
Taking Silent Signal as a departure point for a broader look at collaboration at the intersection of art, science and technology, the day will feature presentations from the Silent Signal collaborators, and panel discussions with those from the fields of both art and science.
The symposium will be followed by a drinks reception at QUAD and an opportunity to explore the exhibition.
KEYNOTE ADDRESS: WHERE ARE WE NOW? ART, SCIENCE AND INTERDISCIPLINARY PRACTICE

Hannah Redler considers Silent Signal apropos the art and science collaborative landscape from the mid-1990s to the present day, and considers the questions that new interdisciplinary projects pose in relation to art, science and the publics understanding of each discipline.
TICKETS
FULL PRICE: £50.00 / CONCESSIONARY PRICE: £40.00*
(Inclusive of VAT)
Lunch and refreshments will be provided
BOOK NOW
Please contact QUAD's Box Office on 01332 290 606 for discounted group bookings.
* Concessions available for Students, Persons over 60 years of age, Registered Unemployed or Disabled – proof of concessionary status required
10:00
10:30
–
10:45
11:15
–
–
12:00
–
–
–
12:45
12:50
13:30
–
–
–
15:00
15:30
–
16:00
–
–
–
16:45
17:30
18:00
Registration, tea and coffee
Welcome by Professor Huw Davies, Dean of College of Arts (University of Derby) and Abigail Addison, Associate Director, Animate Projects
Keynote by curator Hannah Redler
Presentations: Katie-May Boyd – The Parasite Project
Emily Tracy & Elizabeth Hobbs – Water Folk
Daksha Patel (Northumbria University) – Noisy Bodies
Panel discussion: Codes – how artists translate scientific data
Chaired by curator Dr Sarah Cook (University of Dundee)
Speakers: Vicky Isley from boredomresearch (Bournemouth University),Katie-May Boyd, Bentley Crudgington (Imperial College London), and Daksha Patel (Northumbria University)
Introduction to The Shape of My Thoughts by Michael Brown (University of Derby)
Lunch and and opportunity to experience The Shape of My Thoughts installation
Silent Signals: presentations from project collaborators
boredomresearch (Bournemouth University)
Charlie Tweed (Bath Spa University) & Dr Darren Logan (Wellcome Trust Sanger Institute)
Eric Schockmel & Dr Megan MacLeod (University of Glasgow)
Coffee break
Presentations: Dr Gill Haddow (University of Edinburgh) – Maggie's Story
Alexa Wright (University of Westminster) – Hybrid Bodies
Science futures – exploring the implications of scientific advancement
Chaired by Dr Silvia Camporesi (King's College London)
Speakers: Dr Gill Haddow (University of Edinburgh), Dr Darren Logan (Wellcome Trust Sanger Institute), Eric Schockmel, and Charlie Tweed (Bath Spa University)
Closing session led by keynote speaker, Hannah Redler
Shuttle bus from the University to QUAD
Drinks reception at QUAD and late opening at the gallery till 8pm
DIRECTIONS
University of Derby, Markeaton Street Campus
Markeaton Street, Derby DE22 3AW
Please report to the Main Reception on arrival.
By train
Trains from London St Pancras take around 1 hour 30 minutes.
There is a special offer from East Midland Trains here.
The campus is then a 10 minutes drive from the station. There is a free shuttle bus (Unibus 6) from Derby station's forecourt. Timetable here. Or else there is a taxi rank on the station forecourt.
By car
There is unfortunately no parking on site. If you are driving you will need to leave your car at the Markeaton Park Car Park, accessible from the Markeaton Roundabout (A38/A52 junction).
Charges are: Up to 2 hours £1.70 / Up to 4 Hours £3.00 / Over 4 hours £4.00. Blue Badge Holders can park for free.
You can use the free shuttle bus (Unibus 4) that runs every 20 minutes if you park here. Timetable here.
THE PARASITE PROJECT – KATIE MAY BOYD
The Parasite Project is a project that was born out of a desire to combine art and science in a way that would highlight the possibilities and benefits of the cross fertilisation between the two areas. The subject of the project is the relationship between the malaria parasite, and its host the human body.
The medium of the piece is costume and performance, the development of which spans many different sources but concentrated on key information and collaboration with parasitologyists at the University of Glasgow. Two interactive costumes are involved in the performance, which depict two different stages of the life cycle of the disease within human cells. The costumes are made with many different processes, fabrics and techniques that reflect different scientific and conceptual elements of the subject matter. The main outcome of the project is a short film that has been shown at exhibitions and science fairs, alongside the costumes themselves.
Since the project was launched it has been received very positively, and has fulfilled its objectives by alerting viewers to the possibilities of crossing the borders between art and science. The project has been featured on Wellcome Trust's blog as 'Image of the Week' and covered online by STV.
WATER FOLK – TRACY & HOBBS
Tracy & Hobbs will present their project Water Folk. Water Folk was an Arts Council Funded project commissioned by Floating Cinema in 2013. The artists Tracy & Hobbs worked in collaboration with Cambridge University scientist, Professor Malcolm Burrows and sound artist Tim Olden.
Together with a large intergenerational community group, the artists and Malcolm Burrows explored and revealed the movement of Pond Skaters, Water Boatmen and other minute freshwater creatures by recording footage captured at 5000 frames per second alongside drawings, drawn animation and archive footage. By appropriating and sharing the tools and methods used by Professor Burrows for studying the movements of these insects, in conjunction with the tools and methods that they employ for observation and recording life and movement, the artists hoped to draw a new audience into thinking in an expanded way about their local environment.
Water Folk was the artists first collaboration with Malcolm Burrows, since then they have studied the fast movements of moths, fleas and froghoppers. Their collaboration is still a work in progress.

NOISY BODIES – DAKSHA PATEL
My presentation reflects upon a recent residency in medical imaging at the University of Manchester engaging with modalities such as MRI and PET within the context of large research studies. The residency focused upon 'noise', which is understood as unintentional, unverifiable or unknown signals generated by the human body or by technologies during the process of data transmission.
I examine the relationship between noise and movement, looking at dynamic imaging of the lungs and MRI processes where the changing spin states of protons are directly implicated in measurement. Practices of indirect measurement are discussed in relation to PET and MRI, and I consider the notion of the 'randomly determined' or stochastic systems in relation to medical imaging processes.
These ideas are explored through practice, particularly a drawing performance that involves the use of biosensors worn by the artist and a participant and the projection of live signals in real time. This performance takes place in public spaces. Finally, I reflect upon new drawings made in response to my residency, and question how they can be a catalyst for the viewer to enter into these debates.
MAGGIE'S STORY- DR GILL HADDOW
How does it feel to live life as a cyborg every day? The short film, Maggie's story, follows Maggie both before, and in recovery from, receiving an Implantable Cardiac Defibrillator (ICD). An ICD placed inside her body stops her heart going into a sudden cardiac arrest.
ICDs are a 'smart technology' insofar as they are devices which function autonomously out with an individual's control. By being autonomous and, I argue, perhaps an example of Haraway's (1991) C31 (command-control-communication-intelligence) unforeseen consequences arise for the everyday cyborg not least the new muddled embodied status as a machine-human hybrid.
This is a film about altered subjectivities. In the film, Maggie writes out her account of what is going on 'inside' her body/herself. Putting into the written word her emotions – the film is therefore a double reveal demonstrating 1) how she felt about events around her and 2) how the visceral space is the feeling place. The term 'cyborg' might be the language of the future or fiction, but the reality is that when experiencing embodiment making a person cyborg makes them feel more vulnerable not less.
HYBRID BODIES – DR ALEXA WRIGHT
Hybrid Bodies brings together the work of four internationally exhibiting artists from Canada and the UK. Their different works are united by the compelling subject matter of heart transplant. Since 2007 the four artists (Alexa Wright GB; Ingrid Bachmann CA; Andrew Carnie GB and Catherine Richards CA) have been working as part a larger interdisciplinary team, based at Toronto General Hospital and led by the Canadian Cardiologist, Dr Heather Ross and British philosopher, Dr Margrit Shildrick. The team, which also includes Dr. Susan Abbey, transplant psychiatrist and Psychiatrist-in-Chief, (University Health Network, Toronto), Dr. Patricia McKeever, health researcher (Bloorview Research Institute, Toronto), and Dr. Jennifer Poole, sociologist (Ryerson University) have explored the embodied experience of transplantation in recipients from a number of different perspectives.
The project is highly innovative in that the artistic research has been undertaken not only in response to, but also in parallel with, the scientific research. The artists and scientists have been in dialogue throughout the process, which has also been opened up to heart transplant patients, their friends and families.
I will give a brief overview of the project, focusing on the scientists' change of attitude as the project progressed.