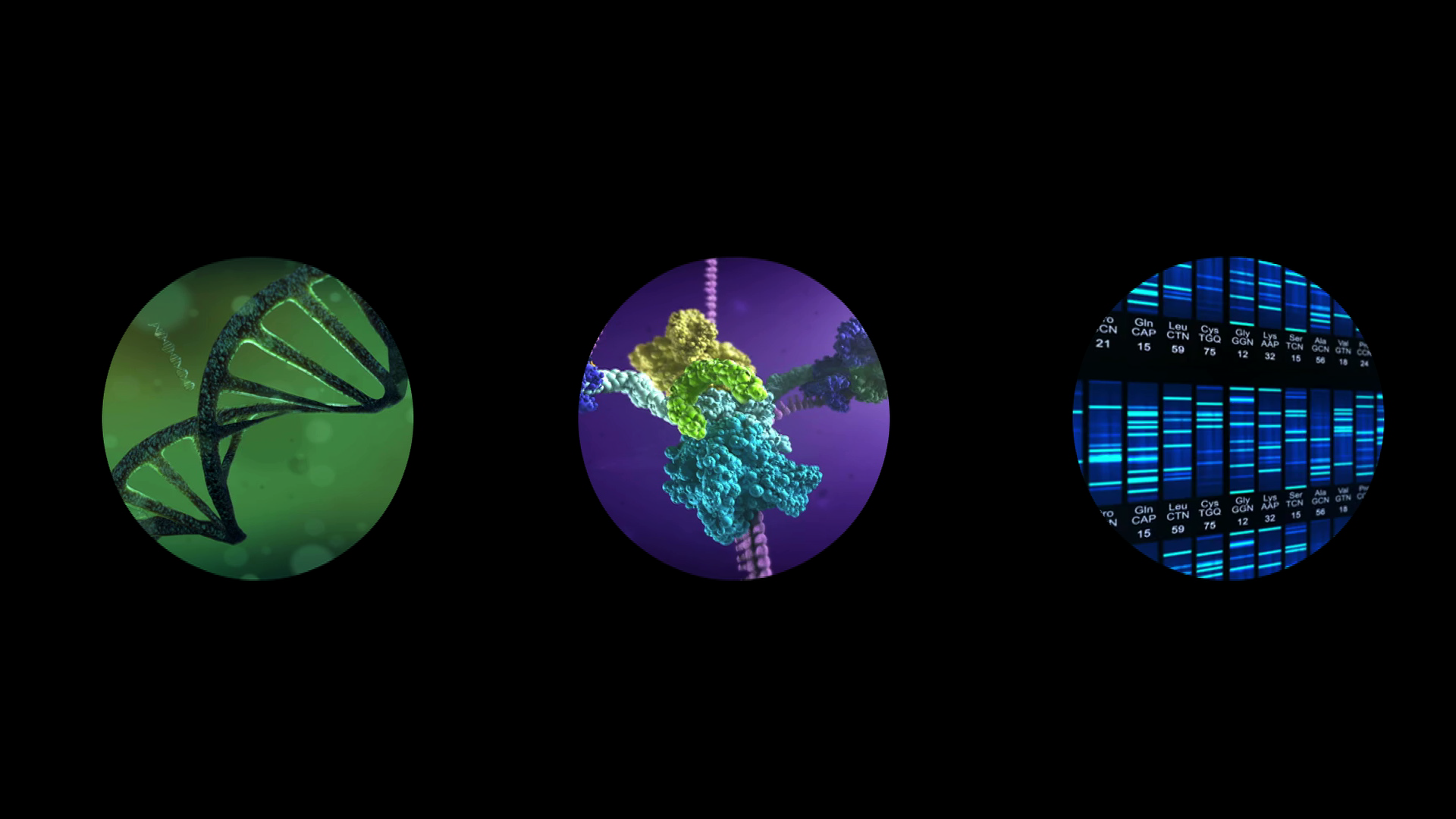 The Signal and the Noise draws upon the research and tools used by Dr Darren Logan in his work including the investigation of genetically influenced behaviour and the sequencing of DNA in order to understand this.
Voiced by an anonymous group of 'hybrid' machines, from some point in the near future The Signal and the Noise exposes the parallels of computer coding and genetic coding in humans and animals.
Whilst the work appears to be a piece of science fiction all of the technologies and ideas discussed are based on actual advances and research and real visions of how things might materialise in the future.
Charlie Tweed
Charlie Tweed is an award-winning artist and curator based in London. He graduated from Goldsmiths MFA Art Practice in 2008. He has been selected for numerous residencies and received an AHRC PhD Studentship from Kingston University in 2011 where he is currently a PhD Researcher.
His practice utilises appropriated images and footage that is manipulated, re-filmed and re-animated. He is interested in the agency of non-human things such as diseases and how they operate across species, as well as how scientific data and bio-informatics are interpreted and the ethics of their uses for scientific, political and commercial means.
Dr Darren Logan
Dr Darren Logan graduated from University of Bath in Biochemistry in 1999 before undertaking his PhD in the evolution and function of genes that control pigmentation. He moved to The Scripps Research Institute joining Lisa Stowers' group in 2005, where he was awarded a Skaggs Fellowship. During this time, he characterized a novel family of pheromones that proved to be the first known example of gene-encoded signals to initiate a range of innate behaviours in mice. In 2010, he joined the Wellcome Trust Sanger Institute and became an Investigator for MRC Centre for Obesity and Related Metabolic Disease, leading a team of eight researchers to identify genes involved in sensory perception, cognition, memory and behavioural psychiatric and cognitive disorder by combining genetics, behavioural testing and neural activation studies.
His work involves studying the innate social behaviours of mice. Investigating how they communicate and interact with each other, and with other species, not only enables revelations about how behaviour is encoded in our brains, but also allows us to identify the genes that influence this behaviour and locate those responsible for behavioural malfunctions in humans.
Interview with Charlie Tweed
Interview with Dr Darren Logan
Project update Dec 13
Project Update Dec 14